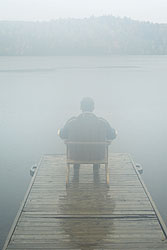 I'm taking a sabbatical of sorts. No longer contracted to freelance for About.com as their Holisitic Healing Writer/Editor as of March after 20 years. I'm enjoying my free time, indulging in personal interests (genealogy, knitting, reading) and exploring new possibilities for the future.
About.com has been converted into smaller sites. They also changed their domain name to dotdash. My articles were transferred to the Thoughtco, the Lifelong Learning section. It is there that you can read my archived articles.
Thoughtco Links
My Thoughtco Bio Page - my archived articles can be found from this page
Holistic Healing content is under the Humanities/Religion&Spirituality section
My social media accounts, Facebook, Twitter, and Google+ are still intact, although postings have been a bit sporadic or none. Please stay connected with me through this transition. I'm not ready to stick a fork in my efforts to share knowledge and experiences.
Facebook
Holistic Healing with Phylameana lila Desy
Phylameana lila Desy
Everything Reiki